A leading American casual restaurant chain with roughly 550 locations across 28 states plus additional restaurants throughout Europe and the Middle East, wanted to convert its traditional sit-down format to quick-serve.
Challenge
With a steadfast focus on the future, the steakburger restaurant knew it needed to improve operational performance, resolve high turnover issues and increase revenue to thrive in the highly competitive QSR industry. To evolve into this new QSR-style format, the restaurant strategically concentrated on growing new revenue streams through innovation, increased guest count and loyalty by providing an exceptional experience.
Solution
The restaurant partnered with ACRELEC to develop a crossover solution between traditional and QSR-style self-service to help empower guests to place and pick up their own orders and increase efficiencies. The ACRELEC team presentedthe restaurant with a DOT15 solution, which was fully customized to the eatery's preferences, including a UI update and integrations with Aloha and GLORY CI cash management.
After careful analysis, UI/UX design, and IT integration, the DOT15 prototype was piloted at select Steak 'n Shake locations with personalized features that created more engaging customer interactions, such as real-time communication with the restaurant's POS, custom upsell options, suggestive offers and LTO's. The pilot also increased order accuracy with ADA-compliant communication, dynamic error messages and the elimination of language barriers.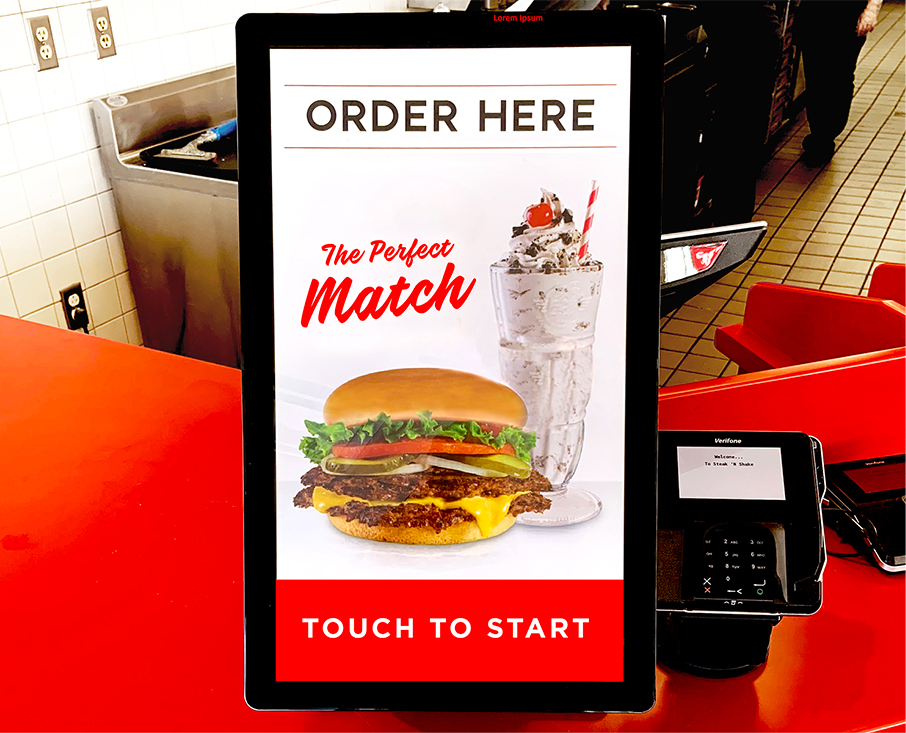 50%
higher sales than traditional POS front counter
Outcome
ACRELEC's self-ordering solution was a major success for the steakburger chain, with the pilot exceeding all of the restaurant objectives and KPIs. The increase in average checks were up to 50% higher than sales at the traditional POS front counter. What's more, the first 46 locations where the DOT15s were deployed netted $3.11M in their first 8 weeks, with over half accredited to the installation of ACRELEC's kiosks.
Currently, over 60 locations have undergone the quick-serve transformation with ACRELEC's self-ordering kiosks leading the way, with a total of 500 stores slated to have the K22 PRO kiosk installed by the end of 2021. For further customization, a DOT19 application with greater flexibility and personalization with loyalty, scanning functionality, and other features are being developed.
Featured products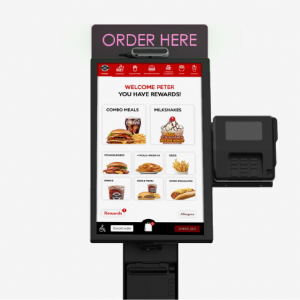 K22