Food
& Beverage
Backed by decades of experience, we have developed a trajectory of innovation and a powerful global network of customers. Acrelec delivers this expertise in a suite of leading solutions tailored to the evolving needs of the restaurant industry. We are proud to be at the cutting-edge of technology, working to advance the restaurants of today and anticipating the needs of tomorrow.
Our vision of
The smart
restaurant


Strategy
Smart store
We offer unique solutions that brings the power of AI to the heart of your restaurants. This connects customer-facing technology to decision-making algorithms, resulting in streamlined operations and increased ROI.
Acrelec's R&D team is also pushing boundaries in customer identification, data analytics, facial recognition and voice interaction. These advances are key to providing new and innovative technologies, and the personalized, intuitive customer experience that comes with them.


Global experience meets locals execution
We have an extensive network of 20 global offices and the ability to serve customers in 70 major markets. Worldwide partnerships with market leaders, such as Glory, increase our global coverage and enhance our support capabilities.


Delivering innovation. Driving opportunity.
Acrelec emphasizes nimble teams who can make things happen. Our technology, products and capabilities provide the opportunity to anticipate what's next and disrupt in ways others cannot. We offer time-tested hardware, software and services that distinguish us from off-the-shelf solutions and unproven offerings.


Complete set of offerings
Acrelec offers a comprehensive range of services to increase the value of your business. Our Kiosk software, hardware, digital menu boards, speaker post, table service and Qtimer focus on optimizing your service performance. Our service and support capabilities all around the world guarantee your business will transition and operate seamlessly.
What we offer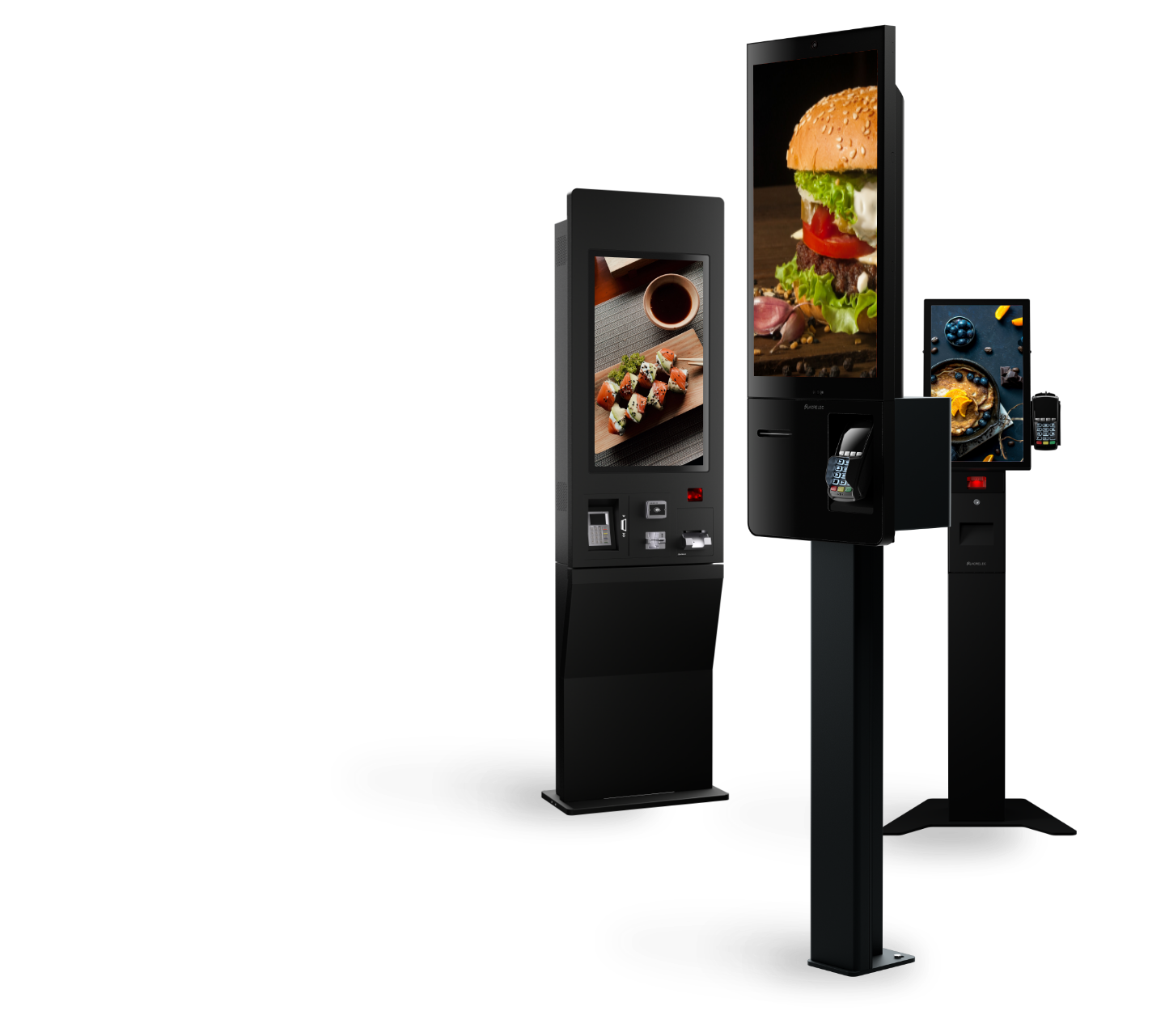 Kiosk solutions
Backed by decades of expertise, we have developed a unique self-ordering ecosystem to deliver the experience customers are expecting. Our K-line was developed to adapt to unique customer journeys, regardless of size or type of restaurant.

Create Meaningful Interactions and Accelerate your Drive-Thru.
Acrelec Drive ID supports various loyalty experiences and delivers best-in-class identification and personalization with an unmatched accuracy, speed, flexibility and reliability for prime operations and unlimited Drive-Thru performance optimization.