Jollibee is a Filipino multinational chain of fast-food restaurants owned by Jollibee Foods Corporation (JFC), with a total of nearly 1,400 outlets worldwide. Jollibee wanted a new, long-term partner that could design and provide a custom kiosk solution in line with its brand image and strategy to help its business grow within Europe.
Challenge
Jollibee knew they wanted to create a more engaging and heightened experience for customers, one that would also increase throughput and sales volume. They also were eager to align their restaurants with their competitors who already offered kiosks in-store. Jollibee challenged ACRELEC UK to develop a kiosk pilot in a single store that would improve the application via DOT XIX, which Jollibee would implement across its UK stores if the pilot was successful.
Solution
The ACRELEC team went through a consultative process with Jollibee to create the desired final product, a customized ACRELEC K27 solution that was developed and deployed into the pilot location after careful analysis and UI/UX testing. Included in the ADA compliant ACRELEC hardware was a Barclays EFT card reader and updated UI (DOT XIX). The custom software featured personalized upsell options and LTOs, real integration with NCR/Aloha POS for real-time communication, as well as Dine-In & Takeaway options (currently without Table Service).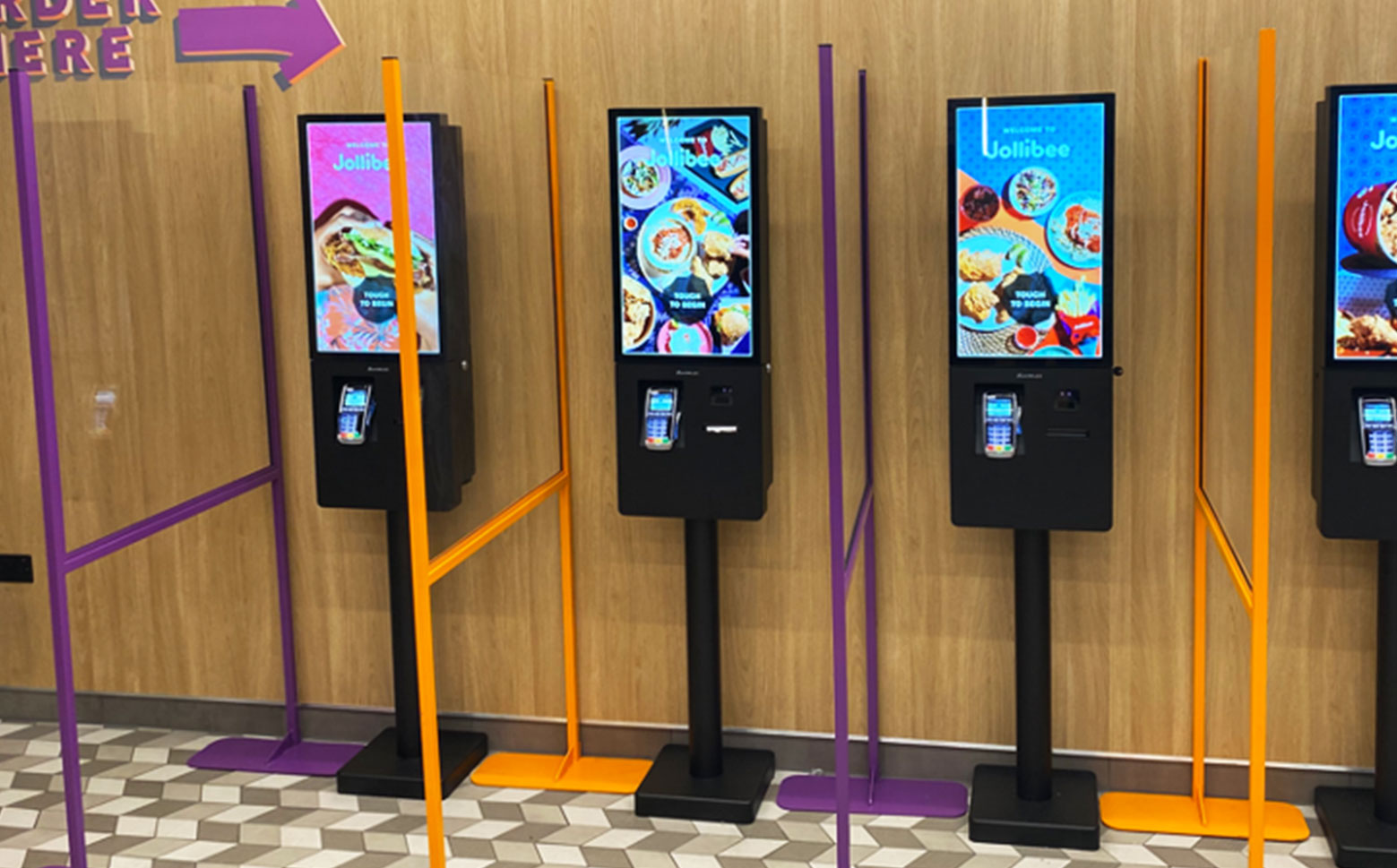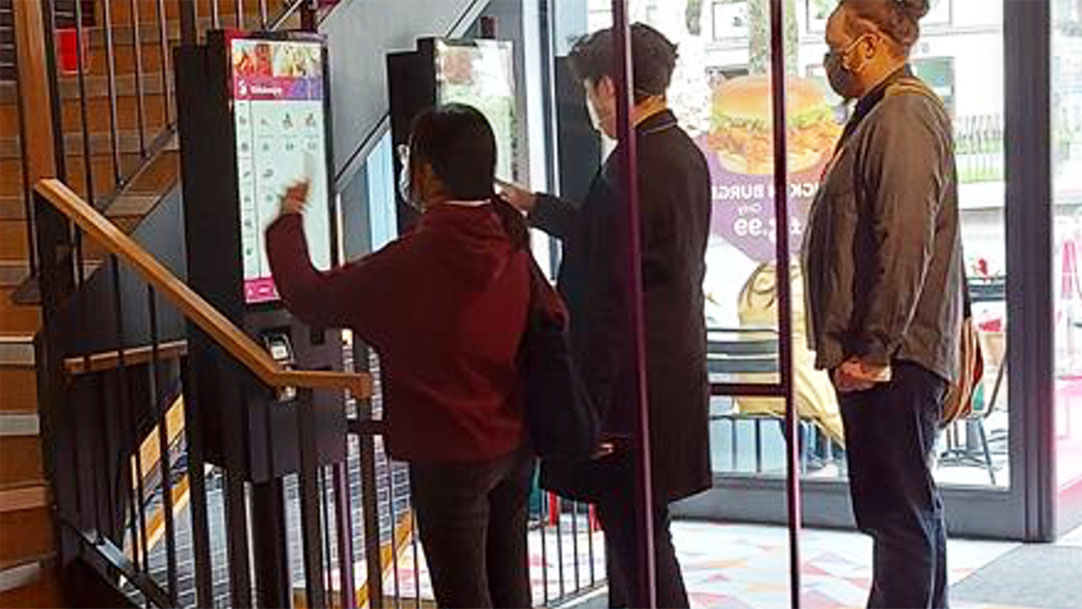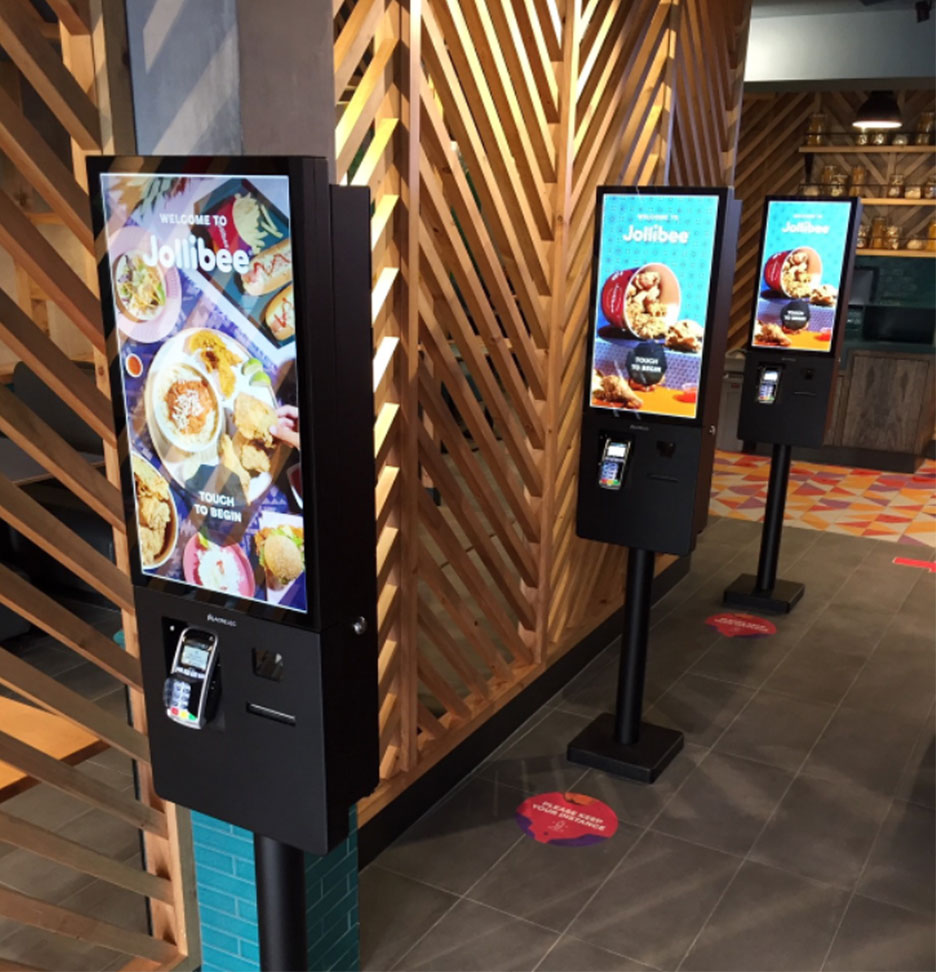 Outcome
Jollibee opened its flagship store at Leicester Square in May 2021 and recorded £4,000 in kiosk sales within the first 2 hours of operation. The pilot was quickly deemed extremely successful, and 17 additional K27 kiosks were installed at 4 locations in the UK by the end of June 2021.
£4,000
Recorded £4,000 in sales through the kiosks within the first 2 hours of operations.
Five new sites are planned to have the custom ACRELEC kiosks before the end of 2021, with Jollibee looking to open 15–20 more sites with K27 kiosk in 2022.
Jollibee wanted a trusted long-term partner who could help them from the beginning of the project through to deployment, and who could offer them first-class ongoing support. ACRELEC was able to fully adapt Jollibee's brand and business strategy with this customized kiosk solution and make them competitive within the fast-food chicken industry. With the long-term partnership in mind, ACRELEC and Jollibee are in discussions on the restaurant's first drive-thru (scheduled for 2022), as well as content management/DMB solutions and the opportunity to develop solutions for the chain's Philippines stores.
Featured products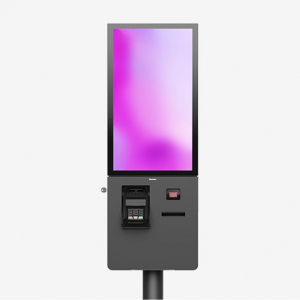 K27