Drive ID Virtuous Cycle
The secret to unlimited drive-thru growth
Acrelec Drive ID frictionless journey initiates a positive flywheel effect leading to faster Drive-Thru and growth.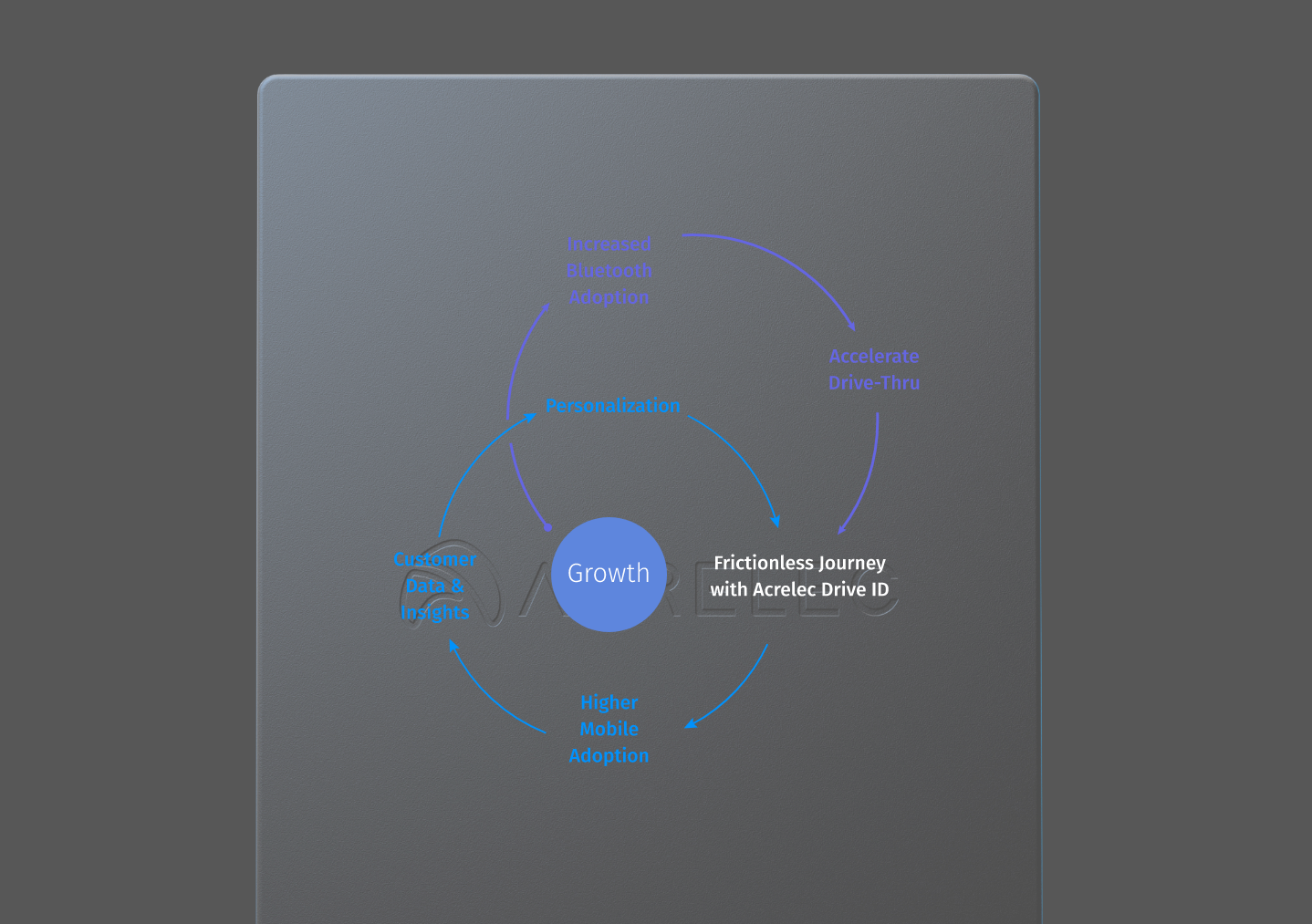 Frictionless Journey
Interact with customers at every step of their journey, from their very arrival in the lane to after their departure from the restaurant.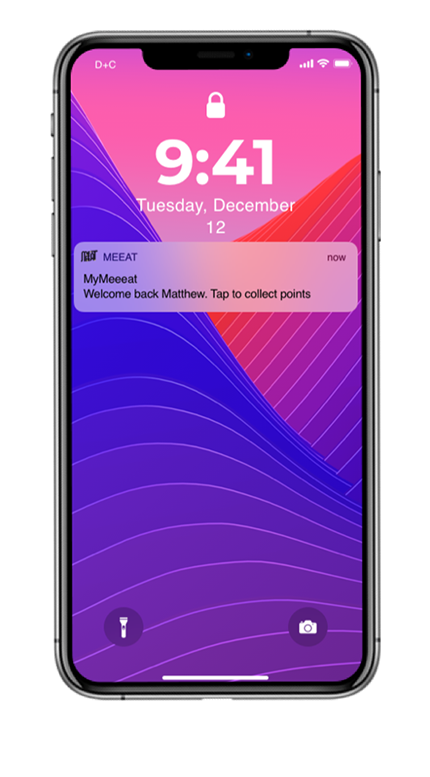 Welcome
Personalized message upon arrival
Acrelec Drive ID welcomes customers at the Drive-Thru entry: reminders of specials, recommendations, marketing messages…
The possibilities are infinite.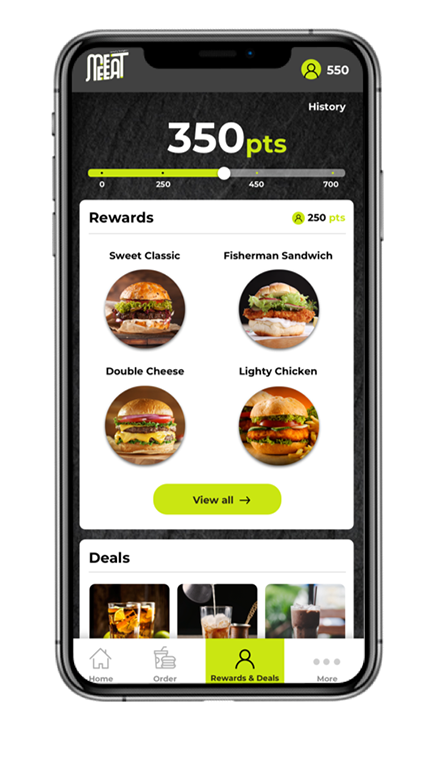 Offer selection
Stress-free browsing
The Acrelec Drive ID notification encourages browsing early in the journey, thus relieving the customer of stress at the order point.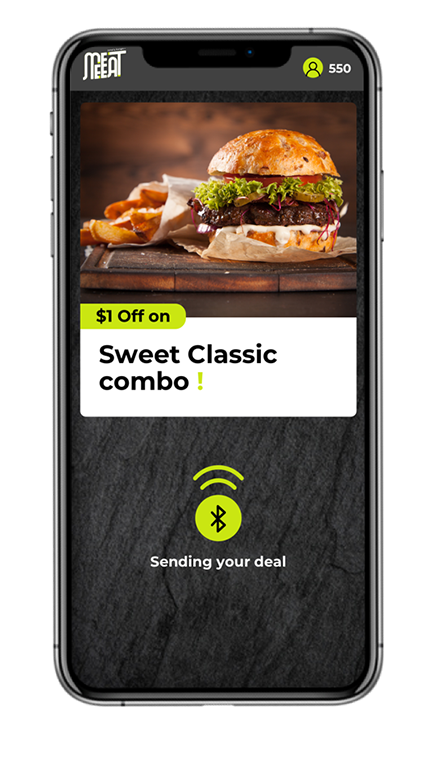 Payload sending
Hassle free, fast and natural
Acrelec Drive ID allows the customer to seamlessly send information to the Restaurant in less than a second without their phone ever leaving the car.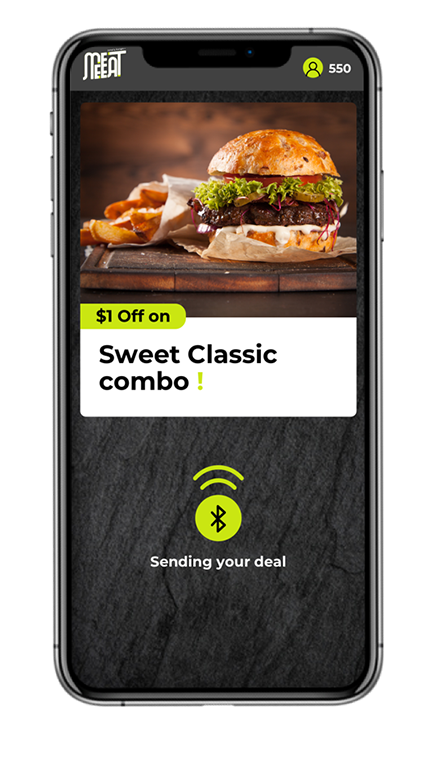 Confirmation
Instant and reassuring
Acrelec Drive ID supports simultaneous redemption from up to 8 customers, while keeping the process clear with instant individual confirmation.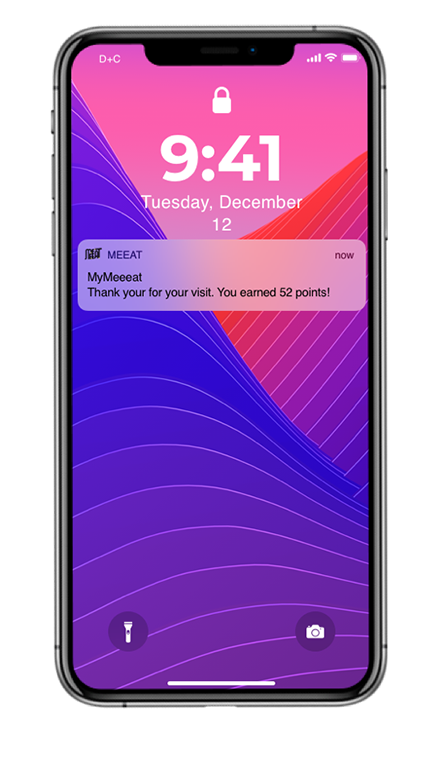 Goodbye
Prolong a great experience.
It's like the cherry on top!
Create meaningful & personalized interactions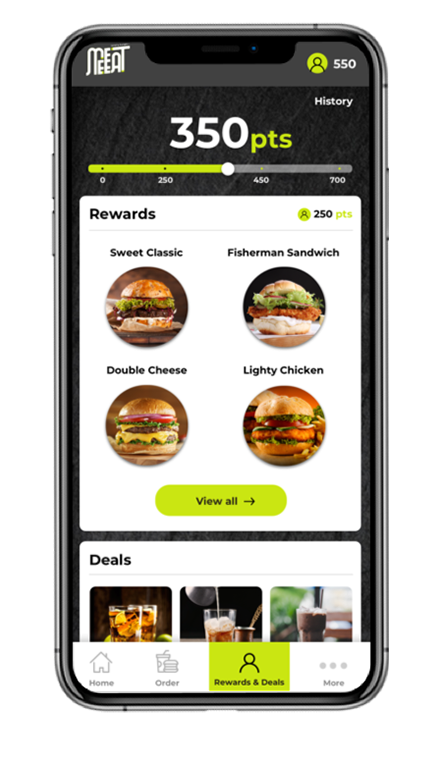 Burn
Send multiple offers flawlessly at the Order Point using Acrelec Drive ID.
Customers can select and send offers before the COD; the Acrelec Drive ID technology makes sure that offers are accurately injected to the POS. It also keeps the customer informed of the status of their on-going redemption in real-time until final confirmation.
Acrelec Drive ID SDK-s support multiple offers from a single customer as well as simultaneous redemptions from many.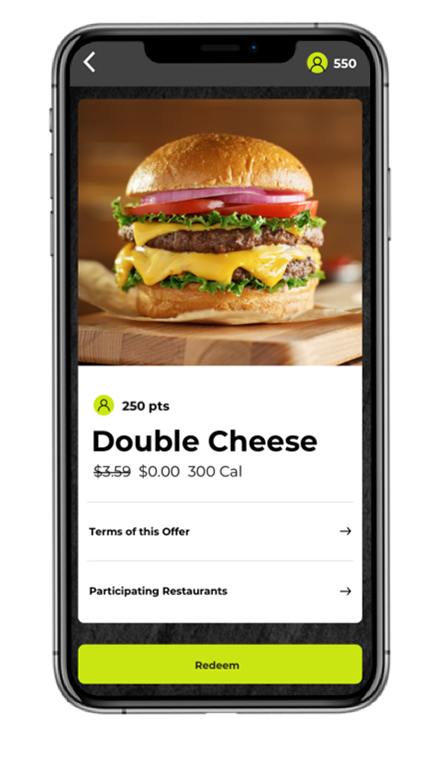 Earn & Redeem
Acrelec Drive ID supports rewards for an increased customer fidelity.
Rewards are the ultimate system to build loyalty and create a meaningful and long-term relationship with customers.
Acrelec Drive ID intensifies the feeling of community affiliation with maximum transparency to the program's members. 
Earning and redeeming points are made easy by Drive ID.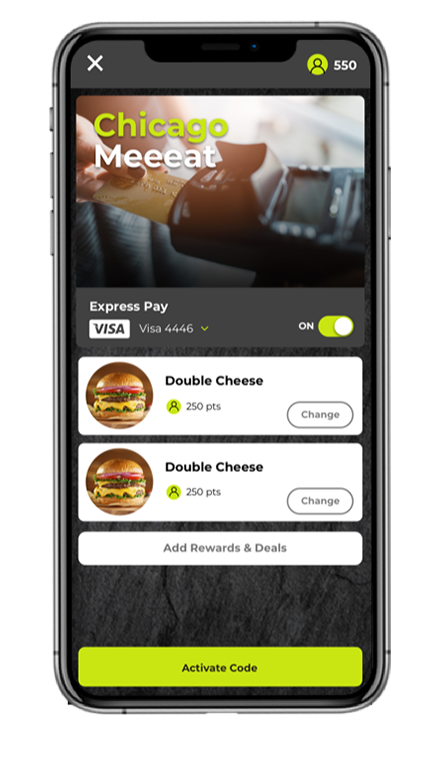 Mobile Order Pay
Run accurate and swift Mobile Order Pay journeys at the 
Drive-Thru.
Say goodbye to confusing and complicated 4-digit voice code: operational mistakes disappear with Acrelec Drive ID.
Regular customers can autonomously confirm their prepaid mobile orders without any intervention from the crew, making Mobile Order Pay the most satisfying online ordering experience ever.
Personalization enabler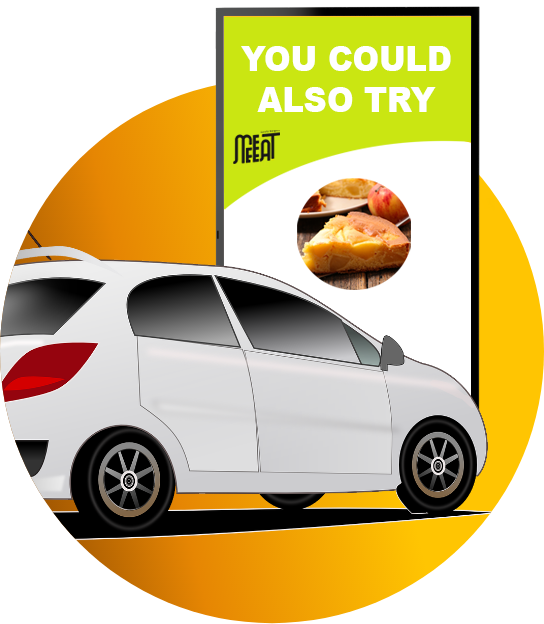 Personalization enabler
Early identification
Acrelec Drive ID identifies the customer early to allow personalization of every interactions like the DMBs, verbal order taking, curbside pickup…etc.
Accelerate the Drive-Thru
Accuracy
The Drive ID technology has been designed from scratch to operate in challenging Drive-Thru environments with various vehicles types, drive lane layouts…etc. Acrelec Drive ID performs flawlessly in every situation.
Speed
The Drive ID technology benefits from Acrelec's 15-year expertise in Drive-Thrus to guarantee high pace and confidence to operators.
Irreproachable accuracy at the COD
Unmatched speed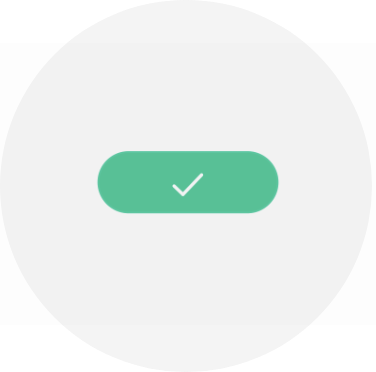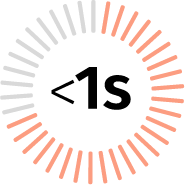 required to send messages to COD
Acrelec Drive ID sends the loyalty information to the COD in less than 1 second, maximizing the order flow efficiency on both the customer and operator sides. This unrivalled quickness also remains in the most extreme weather conditions.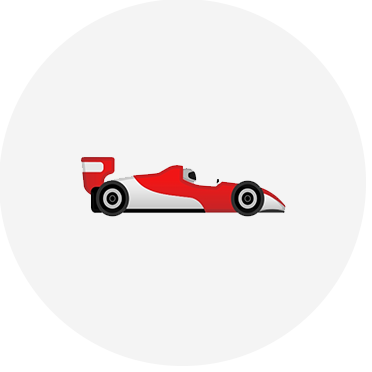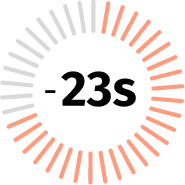 Faster Drive-Thru compared to traditional scanners
Data shows a 23 seconds gain in Drive-Thru total service time compared to traditional identification methods used at the payment window. Acrelec Drive ID feels natural and transparent to the customer, letting them share information during the order process.
All in one device
Tailored for deployment
Acrelec Drive ID technology is packaged in one single device for easy installation and high durability.
The solution requires no cable management and can be installed in various physical environments. Acrelec Drive ID is designed to withstand the most extreme weather conditions.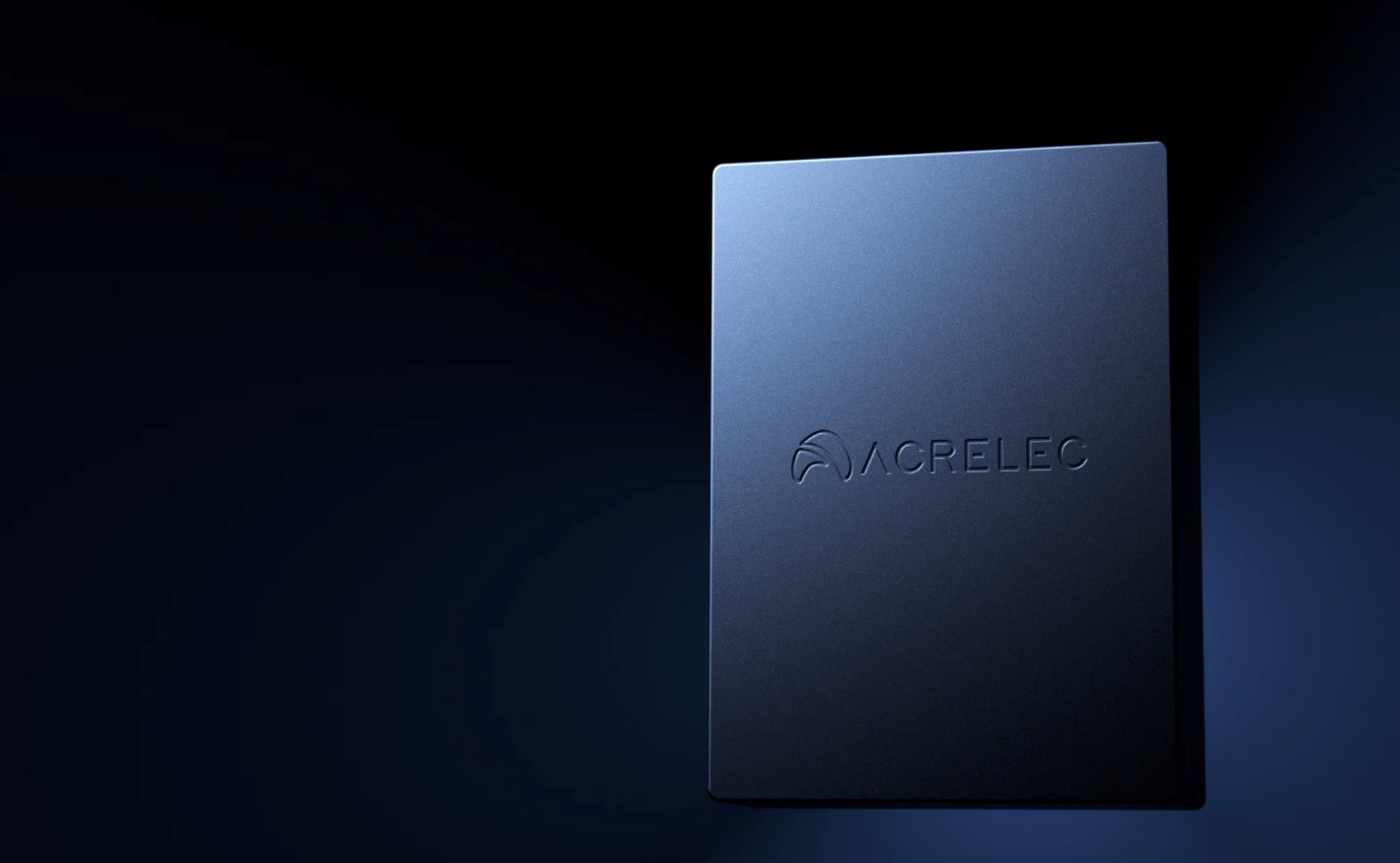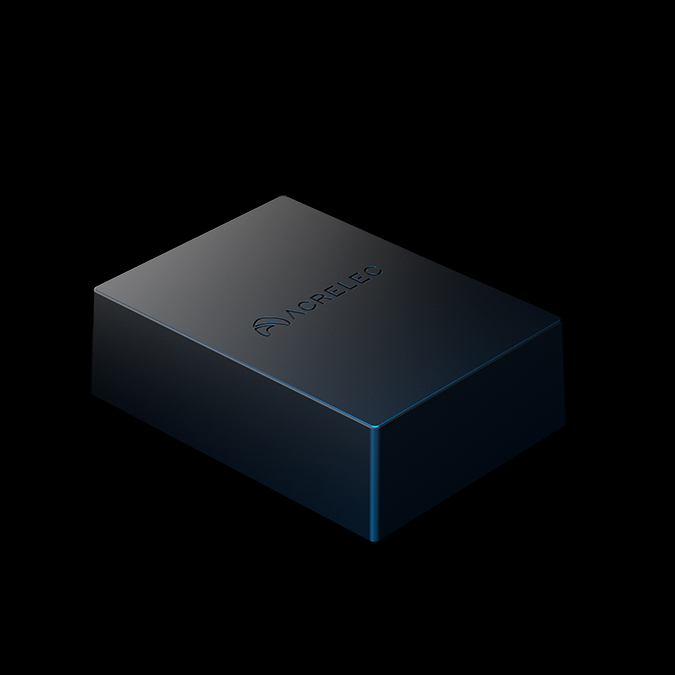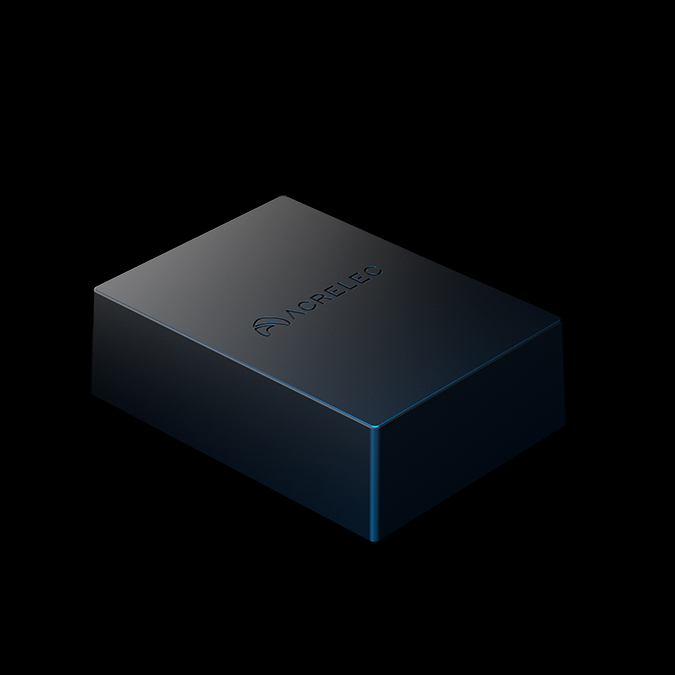 Features
Up-to 16 simultaneous connections
Supports simultaneous connection with up to 16 individual smartphones.
No interference with other Bluetooth signals
Receives and sends messages with devices already paired with an external Bluetooth device (e.g. car media system) without interference.
No interference with other Bluetooth signals
Receives and sends messages with devices already paired with an external Bluetooth device (e.g. car media system) without interference.
Withstands extreme conditions
Humidity
Designed for outdoor use, IP-56
Operating temperature
-40 °C to 85 °C